Our Family Lawyers in Brisbane are experts in matters of divorce, financial settlements (domestically and internationally), parenting arrangements, asset protection, prenuptial agreements, and spouse and child maintenance.
Family Lawyers Brisbane
Providing unparalleled legal representation & guidance
Which area of service do you need help with?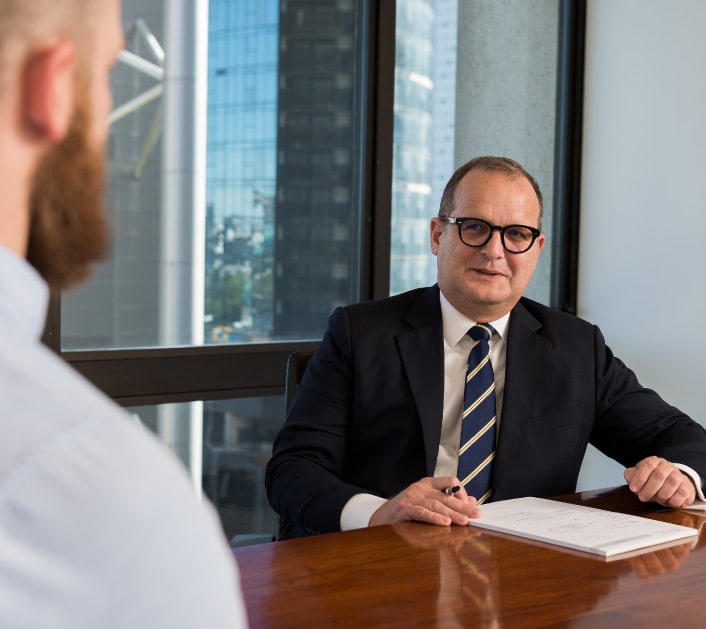 Affordable Family Lawyers Brisbane
Discover why we're the most trusted Family Lawyers in Brisbane
Waller Family Lawyers understand that engaging in legal services can seem daunting and costly at first. However, considering the substantial time, paperwork, and stress typically associated with legal situations, having a compassionate and supportive team in your corner can prove invaluable – especially when children and shared assets are involved.
Gain clarity, confidence and peace of mind with the unwavering support of Waller Family Lawyers:
Our experienced solicitors are proven specialists in family law
We treat each case with the utmost care and consideration
Our tailored strategies aim to reduce legal costs and protect your assets
Experience undivided attention in our initial consultation with no time limit
Experienced Family Lawyers
Guidance from Brisbane's family lawyers
Initial Advice

It is important that you receive early and correct legal advice to decide on the best approach for your matter.

Second Opinion

You may have existing lawyers assisting you with your family law case. Your relationship with your lawyer may be largely satisfactory but there may be reasons why you feel the need to have a second legal opinion.

YOUR INITIAL CONSULTATION

It is important to us that you are given the time to feel comfortable and confident in the way we can resolve your family law issues and for us to fully understand those issues and what you want to achieve.
Reduce Risk - Act Now
Secure the best outcome for you & your family in Brisbane
The best outcomes are achieved by receiving early and correct legal advice. It will leave you feeling confident and allow you to be fully informed about the available avenues to achieve resolution.
When you engage with Waller Family
Lawyers you are in great hands:
Your calls or emails
will be answered
by a lawyer

You will be informed
about your case
every step of the way

You will be treated
with compassion
and respect
Your calls or emails
will be answered
by a lawyer

You will be informed
about your case
every step of the way

You will be treated
with compassion
and respect